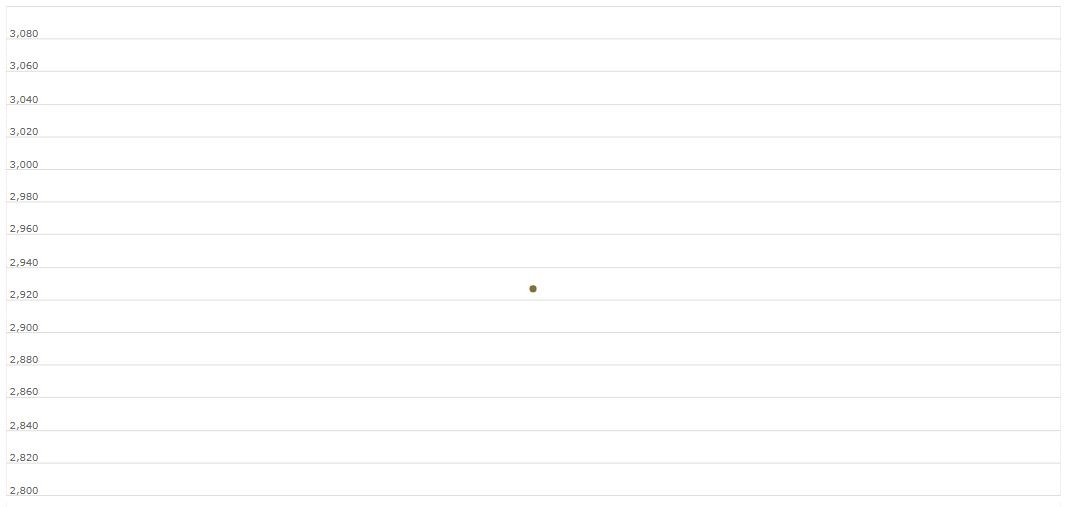 US PRE MARKET
The S&P 500 Futures is trading at 2,906.38 with a loss of -0.87% percent or -25.62 point. Other U.S. stock futures lower in pre-market trading for  August 14. The Dow Futures is trading at 26,059.00 with a loss of -0.97% percent or -255.00 point. The Nasdaq Futures is trading at 7,672.25  with a loss of -0.98% percent or -11.00 point.
WEDNESDAY'S FACTORS AND EVENTS
The traditionally watched 2-year and 10-year Treasury curve was approximately 2 basis points away from inversion on Wednesday, a phenomenon heralded by many as a recession indicator. Market participants are now demanding higher interest rates on short-term debt than they are longer term debt, an event known as an "inverted yield curve."
On Tuesday, the spread between the two yields narrowed to just 1 basis point. A basis point is one hundredth of one percent.
Investors often give the spread between the 10-year and the 2-year special attention because inversions of that part of the curve have preceded every recession over the past 50 yea
TUESDAY'S ACTIVITY
For the day the Dow is trading at 26,279.91 up with +1.44% percent or  +372.54 point. The S&P 500 is trading at 2,926.32 up with +1.48% percent or +42.57 point. The Nasdaq Composite is trading at 8,016.36  up with +1.95% percent or +152.95 point.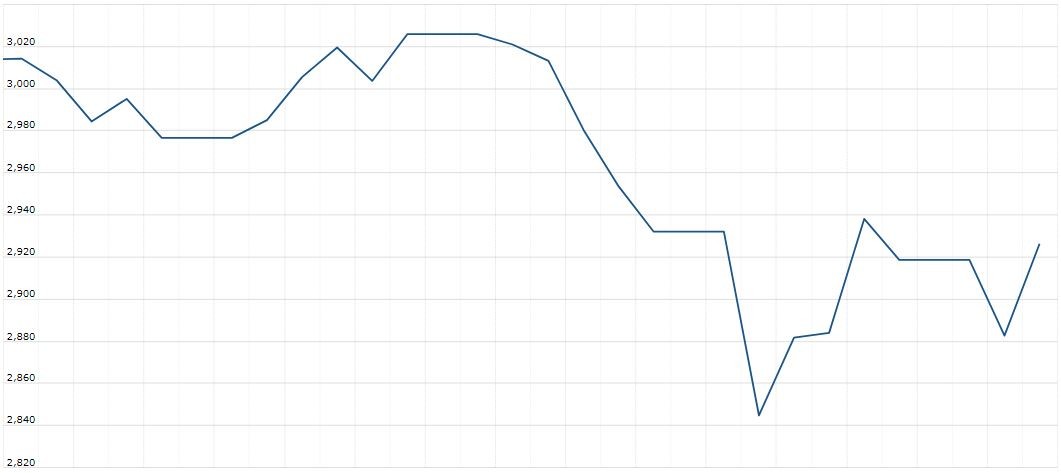 Other leading market index closes included the small-cap Russell 2000 Index closed at 1,510.58  up with 1.09% percent or +16.30 point; the S&P 600 Small-Cap Index closed at 929.89 up with +1.02% percent or +9.36 point; the S&P 400 Mid-Cap Index closed at 1,893.51  up with +1.11% percent or +20.71 point; the S&P 100 Index closed at 1,292.61 up  with +1.59% percent or +20.21 point; the Russell 3000 Index closed at 1,717.72  up with +1.41% percent or +23.96 point; the Russell 1000 Index closed at 1,619.93 up with +1.44% or +22.95 point.
In overnight trading in the Eastern Hemisphere, In other parts of world, Japan's Nikkei 225 is trading at 20,455.44 with a loss of -1.11% percent or -229.38 point. Hong Kong's Hang Seng is trading at 25,281.30 with a loss of -2.10% percent or -543.42 point. China's Shanghai Composite is trading at 2,797.26  with a loss of -0.63% percent or -17.73 point. India's BSE Sensex is trading at 37,308.37  with a loss of -0.73% percent or -273.54 point at 12:15 PM.The FTSE 100 is trading at 7,172.01  with a loss of -1.09% percent or -78.89 point. Germany's DAX is trading at 11,580.05 with a loss of  -1.45% percent or -170.05 point. France's CAC 40 is trading at 5,290.54 with a loss of -1.35% percent or -72.52 point. The Stoxx Europe 600 is trading at 368.67  with a loss of  -1.00% percent or -3.81 point.