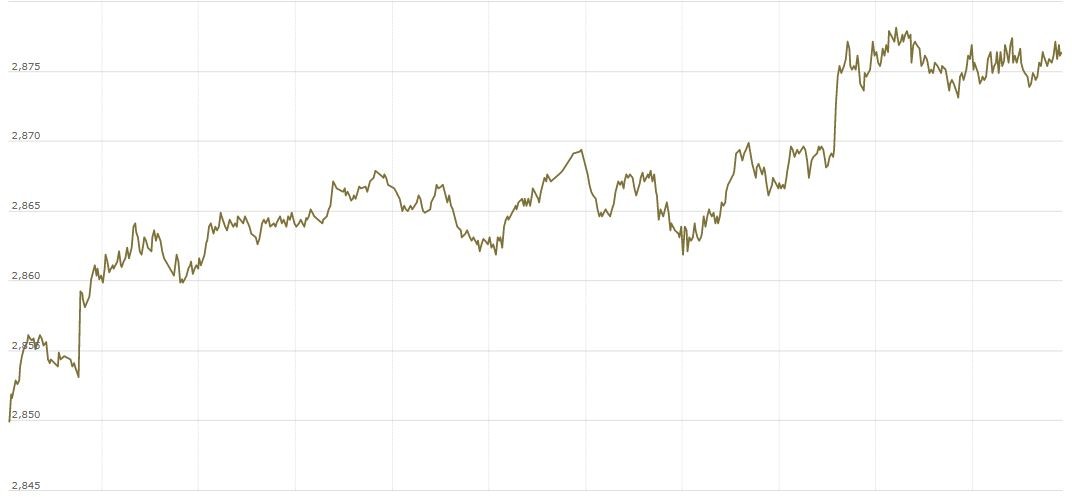 US PRE MARKET
The S&P 500 Futures is trading at 2,873.88 up with +0.89% percent or +25.38 point.  Other U.S. stock futures higher in pre-market trading for  August 16. The Dow Futures is trading at 25,800.00 up with +0.87% percent or +222.00 point. The Nasdaq Futures is trading at 7,588.00 up with  +1.22% percent or +91.75 point.
FRIDAY'S FACTORS AND EVENTS
China on Thursday said it would retaliate for the latest U.S. tariffs on $300 billion of Chinese goods, but U.S. President Donald Trump said any pact would have to be on America's terms, suggesting a resolution to the trade war remains elusive.
China's offshore yuan, whose plunge past 7 to the dollar last week sent shivers through financial markets, was weaker on Friday at 7.0530. The People's Bank of China fixed the onshore yuan currency at 7.0312 on Friday, compared with market expectations at 7.0307, according to analysts at Commerzbank.
"While it was roughly in line with expectations, it might be worth noting that since yesterday, the actual dollar/onshore yuan fixing rates have been slightly higher than the estimates," the analysts said.
THURSDAY'S ACTIVITY
For the day the Dow is trading at 26,279.91 up with +1.44% percent or  +372.54 point. The S&P 500 is trading at 2,926.32 up with +1.48% percent or +42.57 point. The Nasdaq Composite is trading at 8,016.36  up with +1.95% percent or +152.95 point.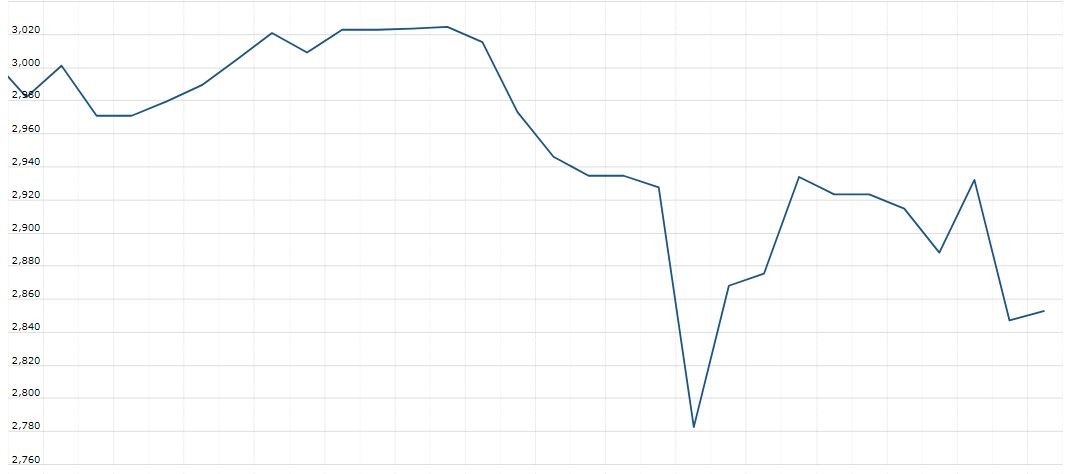 Other leading market index closes included the small-cap Russell 2000 Index closed at 1,461.65   with a loss of -0.40% percent or -5.87 point; the S&P 600 Small-Cap Index closed at 899.48 with a loss of -0.36% percent or -3.27 point; the S&P 400 Mid-Cap Index closed at 1,835.16   with a loss of -0.15% percent or -2.83 point; the S&P 100 Index closed at 1,256.83 up  with +0.14% percent or +1.73 point; the Russell 3000 Index closed at 1,670.52  up with +0.18% percent or +2.94 point; the Russell 1000 Index closed at 1,575.97 up with +0.22% or +3.40 point.
In overnight trading in the Eastern Hemisphere, In other parts of world,  Japan's Nikkei 225 is trading at 20,418.81 up with +0.064% percent or +13.16 point. Hong Kong's Hang Seng is trading at 25,740.68 up with +0.96% percent or +245.22 point. China's Shanghai Composite is trading at 2,823.82  up with +0.29% percent or +8.03 point. India's BSE Sensex is trading at 37,343.95 up with +0.087% percent or +32.42 point at 12:15 PM.The FTSE 100 is trading at 7,110.47  up with +0.61% percent or +43.46 point. Germany's DAX is trading at 11,522.40 up with +0.96% percent or +109.73 point. France's CAC 40 is trading at 5,288.22 up with +0.98% percent or +51.30 point. The Stoxx Europe 600 is trading at 368.93  up with +1.05% percent or +3.85 point.