US PRE MARKET
The S&P 500 Futures is trading at 2,919.88 up with +0.98% percent or +28.38 point. Other U.S. stock futures higher in pre-market trading for  August 19. The Dow Futures is trading at 26,159.50 up with +0.97%  percent or +252.50 point.  The Nasdaq Futures is trading at 7,696.62 up with  +1.11% percent or +84.87 point.
MONDAY'S FACTORS AND EVENTS
The yield on the benchmark 10-year Treasury note, which moves inversely to price, was higher at around 1.588%, while the yield on the 30-year Treasury bond was also higher at around 2.047%.
Yields hit a high after a Der Spiegel article said that Germany would boost spending by issuing more debt.
"In terms of the Germans, what has been brewing is that they are prepared to introduce deficit spending," said Quincy Krosby, chief market strategist with Prudential Financial. "This is fiscal policy. It's always been about monetary policy. Now there are discussing fiscal spending. This is a change for them."
FRIDAY'S ACTIVITY
For the day the Dow is trading at 25,886.01 up with +1.20% percent or  +306.62 point. The S&P 500 is trading at 2,888.68 up with +1.44% percent or +41.08 point. The Nasdaq Composite is trading at 7,895.99 up with +1.67% percent or +129.38 point.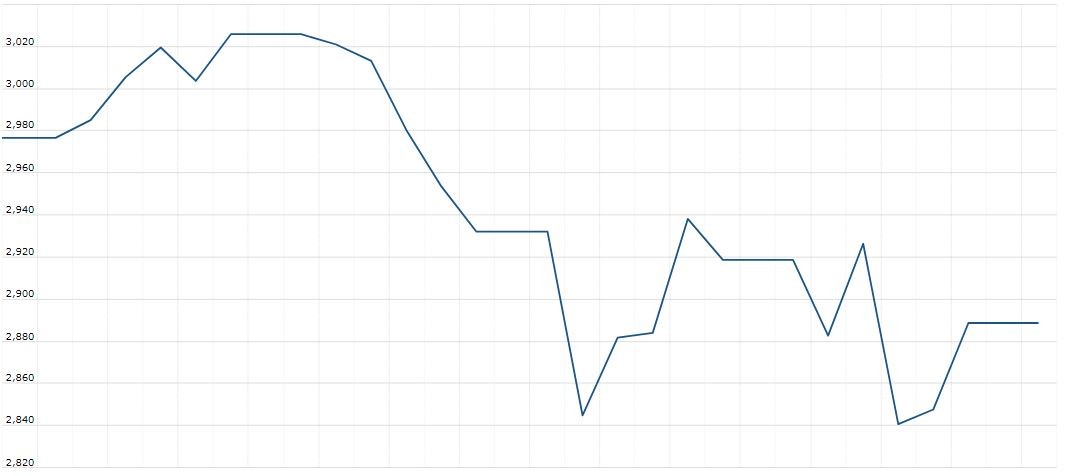 Other leading market index closes included the small-cap Russell 2000 Index closed at 1,493.64  up with +2.19% percent or +31.99 point; the S&P 600 Small-Cap Index closed at 919.62 up with +2.24% percent or +20.14 point; the S&P 400 Mid-Cap Index closed at 1,873.22 up with +2.07%percent or +38.06 point; the S&P 100 Index closed at 1,275.19 up  with +1.46% percent or +18.36point; the Russell 3000 Index closed at 1,695.92 up with +1.52% percent or +25.40 point; the Russell 1000 Index closed at 1,599.20 up with +1.47% or +23.23 point.
In overnight trading in the Eastern Hemisphere, In other parts of world,  Japan's Nikkei 225 is trading at 20,563.16 up with +0.71% percent or +144.35point. Hong Kong's Hang Seng is trading at 26,291.84 up with +2.17% percent or +557.62 point. China's Shanghai Composite is trading at 2,883.10 up with +2.10% percent or +59.27 point. India's BSE Sensex is trading at 37,573.47 up with +0.60% percent or +223.14 point at 12:15 PM.The FTSE 100 is trading at 7,188.04  up with +1.00% percent or +70.89 point. Germany's DAX is trading at 11,699.37 up with +1.18% percent or +136.56 point. France's CAC 40 is trading at 5,362.43 up with +1.16% percent or +61.65 point. The Stoxx Europe 600 is trading at 373.62  up with +1.08% percent or +3.99 point.