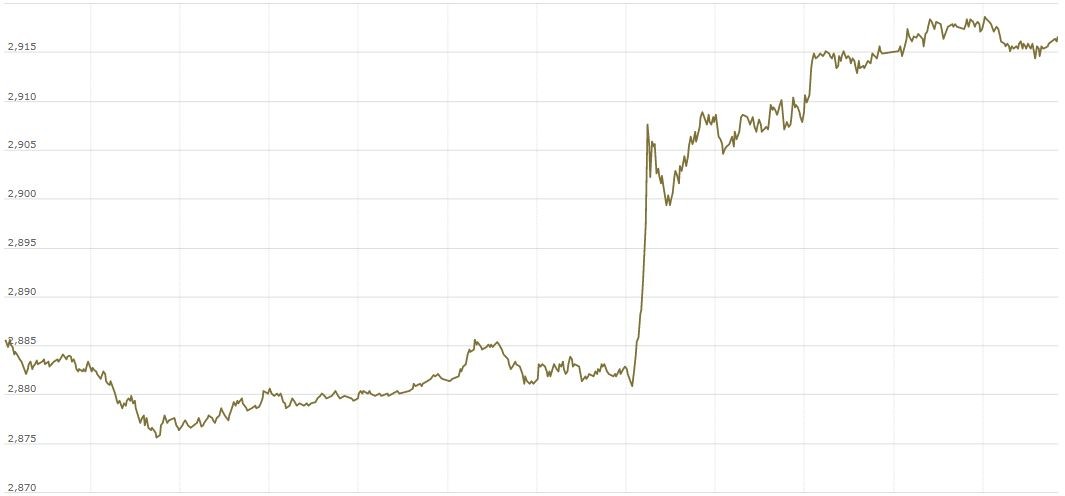 US PRE MARKET
 The S&P 500 Futures is trading at 2,915.38 up with +0.89% percent or +25.63 point.  Other U.S. stock futures higher in pre-market trading for  August 29.The Dow Futures is trading at 26,291.00 up with +0.98% percent or +254.00 point.The Nasdaq Futures is trading at 7,686.75 up with +1.15% percent or +87.50 point.
THURSDAY'S FACTORS AND EVENTS
Market focus is largely attuned to global recession worries, with investors closely monitoring developments in U.S.-China trade talks and looking for direction on interest rates from central banks. A spokesperson for China's Commerce Ministry said Thursday that both sides are discussing talks that were scheduled to be held in September, according to Reuters, adding that China was willing to resolve the issue calmly,
On Wednesday, the rate on the benchmark 30-year Treasury bond sank to an all-time low, while the U.S. yield curve inverted even further. The move extended losses from earlier in the week, when the spread registered its lowest level since 2007.
WEDNESDAY'S ACTIVITY
For the day the Dow is trading at 26,036.10 up with +1.00% percent or +258.20  point. The S&P 500 is trading at 2,887.94  with 0.65% percent or +18.78 point. The Nasdaq Composite is trading at 7,856.88  up with +0.38% percent or +29.94 point.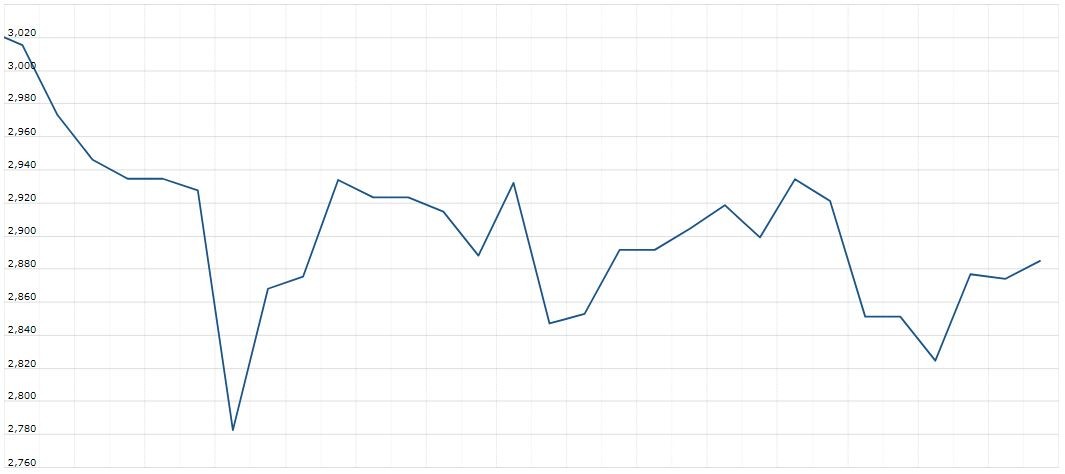 Other leading market index closes included the small-cap Russell 2000 Index closed at 1,472.71 up with +1.15% percent or +16.67 point; the S&P 600 Small-Cap Index closed at 906.02 up with +1.21% percent or +10.80 point; the S&P 400 Mid-Cap Index closed at 1,849.95  up with +0.95% percent or +17.32 point; the S&P 100 Index closed at 1,276.24 up with +0.65% percent or +8.18 point; the Russell 3000 Index closed at 1,692.37  with 0.67% percent or +11.20 point; the Russell 1000 Index closed at 1,597.19  up with +0.63% or +10.05 point.
In overnight trading in the Eastern Hemisphere, In other parts of world, Japan's Nikkei 225 is trading at 20,460.93  with a loss of –0.090% percent or –18.49 point. Hong Kong's Hang Seng is trading at 25,703.50 up with +0.34% percent or +88.02 point. China's Shanghai Composite is trading at 2,890.92 with a loss of –0.098% percent or –2.84 point. India's BSE Sensex is trading at 37,238.60 with a loss of  –0.57% percent or –213.24 point at 12:15 PM.The FTSE 100 is trading at 7,191.12  up with +1.09% percent or  +77.53 point. Germany's DAX is trading at 11,836.92 up with 1.16% percent or +133.56 point. France's CAC 40 is trading at 5,445.63  up with +1.43% percent or +76.83 point. The Stoxx Europe 600 is trading at 376.89  up with +1.05% percent or +3.94 point.