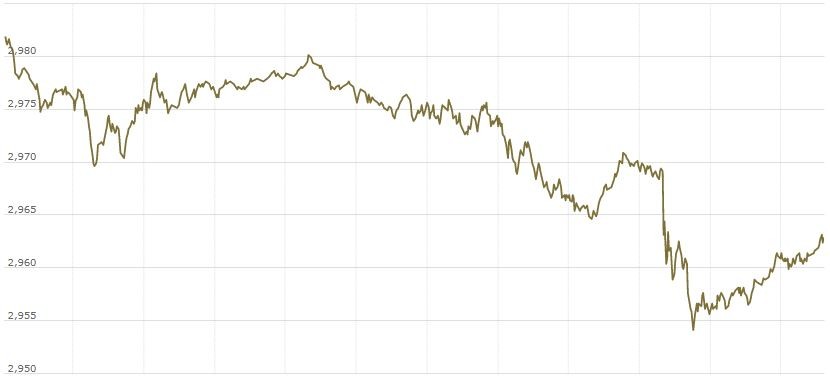 US PRE MARKET
The S&P 500 Futures is trading at 2,974.88  up with +0.32% percent or +9.38 point.    Other U.S. stock futures higher in pre-market trading for  october 15.The Dow Futures is trading at 26,787.40 with a loss of -0.11% percent or -29.23 point. The Nasdaq Futures is trading at 7,874.75 up with +0.22% percent or +17.25 point.
TUESDAY'S FACTORS AND EVENTS
Investors were sceptical that an agreement hammered out between the U.S. and China last week would do little to restore business investment or revive manufacturing after the imposition of import tariffs in the past two years disrupted global supply lines and raised input costs.
While a rise in U.S. tariffs on Chinese imports due Tuesday was shelved after President Trump announced a partial deal late Friday, no White House decision has been made yet on a planned new 15% tariff set to go into effect on Dec. 15 on about $160 billion in annual Chinese imports. U.S. Treasury Secretary Steven Mnuchin told reporters on Monday that if a deal isn't in place by December, those tariffs will go ahead, but he also said, "I expect we will have a deal."
MONDAY'S ACTIVITY
For the day the Dow is trading at 26,787.36 with a loss of –0.11% percent or  –29.23  point. The S&P 500 is trading at 2,966.15  with a loss of –0.14% percent or –4.12 point. The Nasdaq Composite is trading at 8,048.65 with a loss of –0.10% percent or –8.39 point.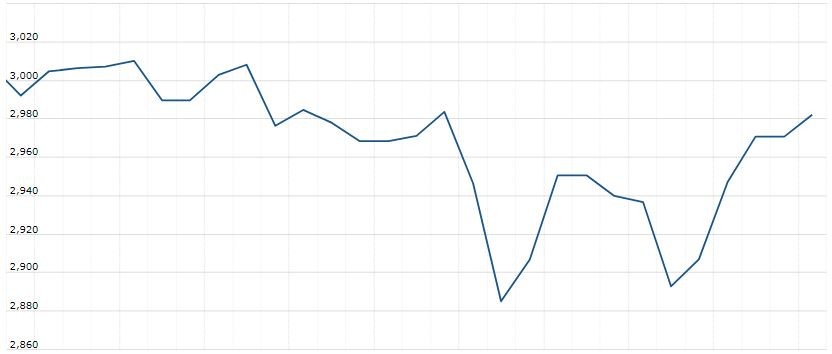 Other leading market index closes included the small-cap Russell 2000 Index closed at 1,505.43 up with +1.35% percent or +20.07 point; the S&P 600 Small-Cap Index closed at 932.17  with a loss of –0.37% percent or -3.43 point; the S&P 400 Mid-Cap Index closed at 1,909.03 with a loss of –0.39% percent or -7.54 point; the S&P 100 Index closed at 1,314.56  with a loss of –0.092% percent or  –1.21 point; the Russell 3000 Index closed at 1,735.82 up with +1.02%  percent or  +17.45  point; the Russell 1000 Index closed at 1,638.59  up with +0.99%  or +16.10 point.
In overnight trading in the Eastern Hemisphere, In other parts of world, Japan's Nikkei 225 is trading at 22,207.21 up with +1.87% percent or +408.34 point. Hong Kong's Hang Seng is trading at 26,503.79 with a loss of –0.068% percent or –18.06 point. China's Shanghai Composite is trading at 2,991.05 with a loss of –0.56% percent or –16.84 point. India's BSE Sensex is trading at 38,454.09 up with +0.63% percent or +239.62 point at 12:15 PM.Germany's DAX is trading at 12,537.05  up with +0.40% percent or  +50.49 point. France's CAC 40 is trading at 5,675.06 up with +0.57% percent or +31.99 point. The Stoxx Europe 600 is trading at 391.38 up with +0.43% percent or +1.73 point.