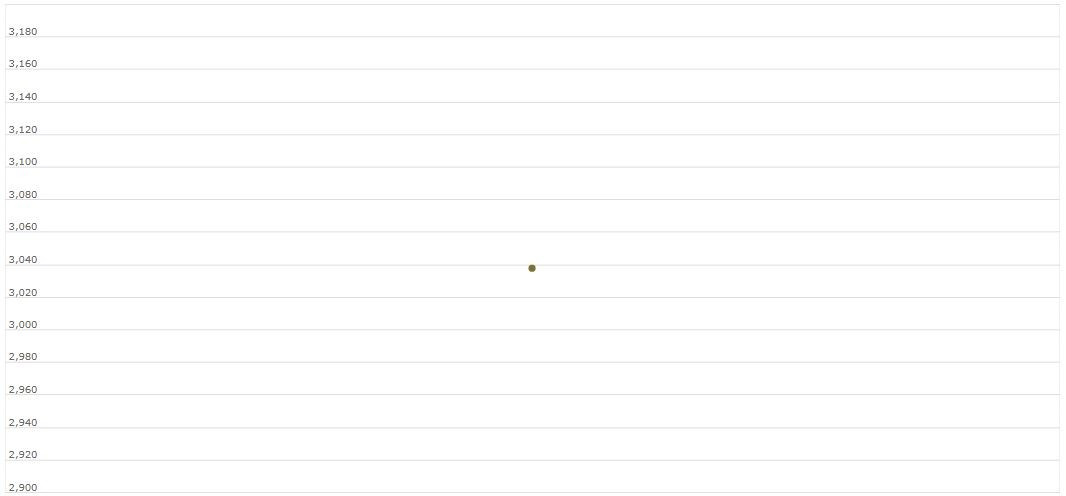 US PRE MARKET
The S&P 500 Futures is trading at 3,079.38  up with +0.53% percent or +16.13 point.  Other U.S. stock futures higher in pre-market trading for  November 04.The Dow Futures is trading at 27,387.00 up with +0.47% percent or +128.00 point. The Nasdaq Futures is trading at 8,216.62 up with +0.69% percent or +56.37 point.
MONDAY'S FACTORS AND EVENTS
The U.S. economy created 128,000 new jobs in October, above economist's estimates of a 75,000 gain, while the unemployment rate ticked higher to 3.6%, in line with expectations. Furthermore, the government revised up the number of jobs created in August and September by a total of 95,000.
Wage growth rose by 0.2% in October and 3% from a year ago at a slightly lower pace than earlier in the year, but still faster than overall consumer prices.
"It's hard not to be excited about this jobs report," JJ Kinahan, chief market strategist at TD Ameritrade told MarketWatch. "There are tons of positives, including the uptick in jobs gains for previous months.
FRIDAY'S ACTIVITY
For the day the Dow is trading at 27,347.36 up with 1.11% percent or +301.13 point. The S&P 500 is trading at 3,066.91 up with 0.97% percent or +29.35 point. The Nasdaq Composite is trading at 8,386.40 up with +1.13% percent or +94.04 point.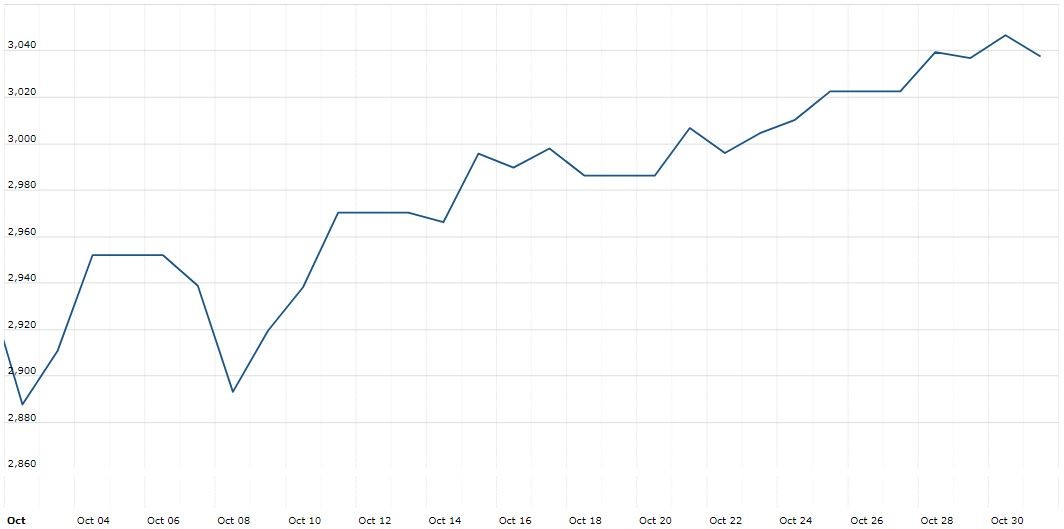 Other leading market index closes included the small-cap Russell 2000 Index closed at 1,589.33 up with +1.72% percent or +26.88 point; the S&P 600 Small-Cap Index closed at 980.42 up with +1.56% percent or +15.07 point; the S&P 400 Mid-Cap Index closed at 1,983.50 up with +1.44% percent or +28.13  point; the S&P 100 Index closed at 1,363.03 up with +0.98% percent or +13.27 point; the Russell 3000 Index closed at 1,796.77 up with +1.04%  percent or +18.57 point; the Russell 1000 Index closed at 1,693.80 up with +1.00%  or +16.72 point.
In overnight trading in the Eastern Hemisphere,In other parts of world, Japan's Nikkei 225 is trading at 22,850.77 with a loss of –0.33% percent or –76.27 point. Hong Kong's Hang Seng is trading at 27,547.30 up with +1.65% percent or +446.54 point. China's Shanghai Composite is trading at 27,547.30 up with +0.58% percent or +17.29  point. India's BSE Sensex is trading at 40,250.71 up with +0.21% percent or +85.68 point at 12:15 PM.Germany's DAX is trading at 13,105.40  up with +1.11% percent or +144.35 point. France's CAC 40 is trading at 5,821.84 up with  +1.04% percent or +59.96 point. The Stoxx Europe 600 is trading at 402.89  up with +0.87% percent or +3.46  point.