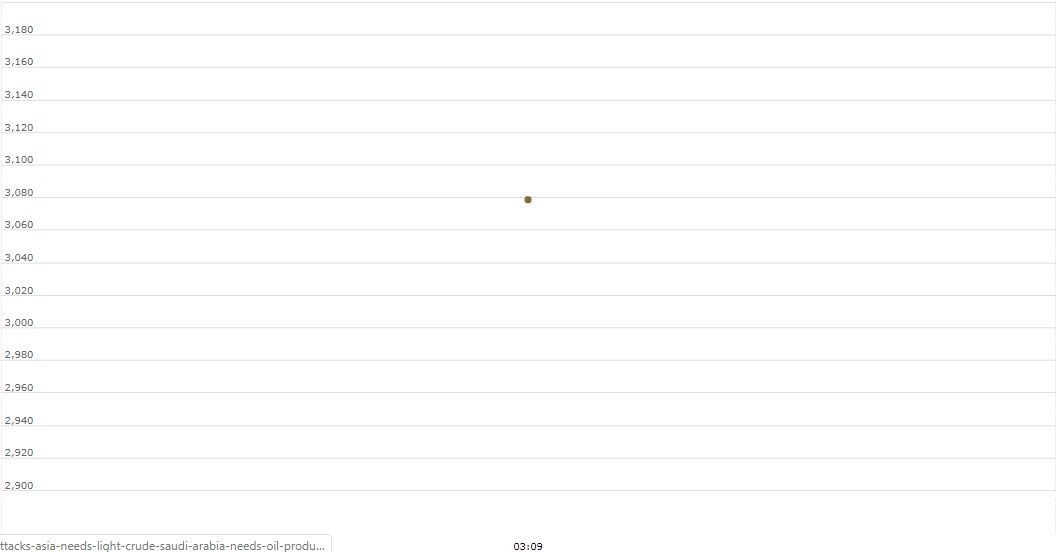 US PRE MARKET
The S&P 500 Futures is trading at 3,088.38  up with +0.42% percent or +12.88 point.  Other U.S. stock futures higher in pre-market trading for  November 07.The Dow Futures is trading at 27,577.50 up with +0.54% percent or +147.50 point.The Nasdaq Futures is trading at 8,248.88 up with +0.51% percent or +41.63 point.
WEDNESDAY'S FACTORS AND EVENTS
Major indexes have been dipping in and out of record territory in recent sessions, with investors clinging to developments over a long-awaited interim trade deal between the U.S. and China. Reports that such a deal could be delayed until December, as talks continue over terms and a venue, dented enthusiasm for stocks on Tuesday.
Strategists have been concerned that the market may be placing too much emphasis on a preliminary, or "Phase One," trade deal coming to fruition soon.
But the mood shifted again early Thursday after Bloomberg reported China and the U.S. will cancel planned tariffs on each other's products in stages, with the first agreement due to be signed in the next few weeks. The amount of tariff relief that's coming will depend on what's in that deal, said Ministry of Commerce spokesman Gao Feng, according to the report.
THURSDAY'S ACTIVITY
For the day the Dow is trading at 27,492.56 with a loss of –0.00026% percent or –0.070 point. The S&P 500 is trading at 3,076.78 up with +0.070% percent or +2.16 point. The Nasdaq Composite is trading at 8,410.63  with a loss of –0.29% percent or –24.05 point.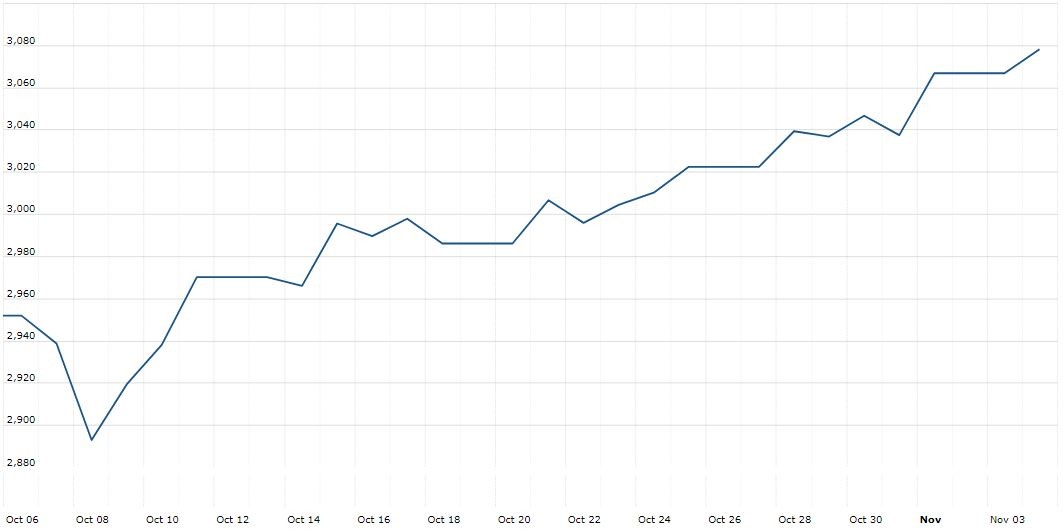 Other leading market index closes included the small-cap Russell 2000 Index closed at 1,589.54  with a loss of –0.63% percent or -10.07 point; the S&P 600 Small-Cap Index closed at 984.54  with a loss of –0.57% percent or -5.64 point; the S&P 400 Mid-Cap Index closed at 1,990.35  with a loss of –0.45% percent or −8.98  point; the S&P 100 Index closed at 1,369.79 up with +0.050% percent or +0.68 point; the Russell 3000 Index closed at 1,801.35  with a loss of –0.0086%  percent or -0.16 point; the Russell 1000 Index closed at 1,698.41 up with +0.035%  or +0.60 point.
In overnight trading in the Eastern Hemisphere,In other parts of world, Japan's Nikkei 225 is trading at 23,330.32  with +0.11% percent or +26.50 point. Hong Kong's Hang Seng is trading at 27,616.93 with a loss of –0.26% percent or –71.71 point. China's Shanghai Composite is trading at 2,978.71 up with +0.0040% percent or +0.12  point. India's BSE Sensex is trading at 40,511.59 up with +0.10% percent or +41.81 point at 12:15 PM.Germany's DAX is trading at 13,276.32  up with +0.73%percent or +96.43 point. France's CAC 40 is trading at 5,875.53 up with  +0.15% percent or +8.79 point. The Stoxx Europe 600 is trading at 405.95  up with +0.22% percent or +0.90  point.