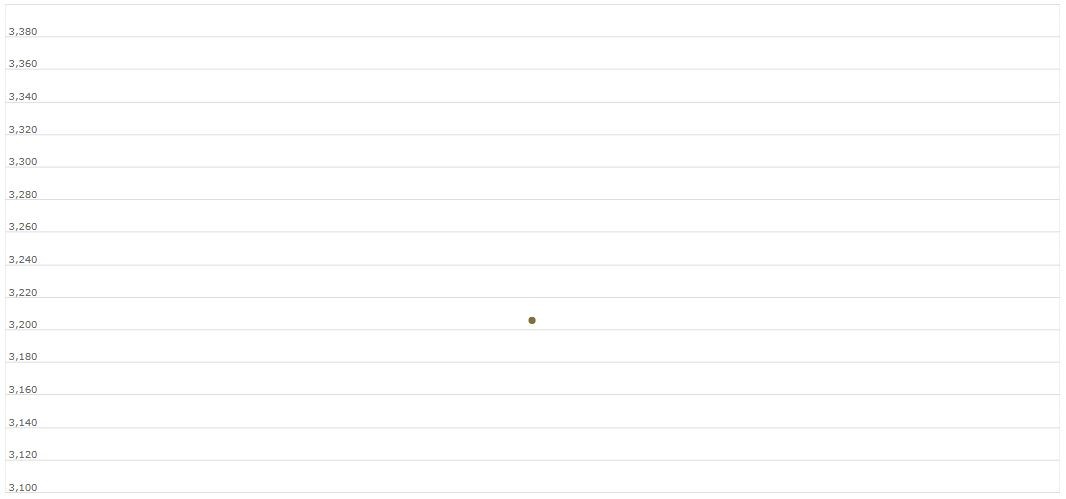 US PRE MARKET
The S&P 500 Futures is trading at 3,209.88 with a loss of -0.06% percent or -1.87 point.  Other U.S. stock futures lower in pre-market trading for  Dec 20.The Dow Futures is trading at 28,394.50 with a loss of -0.02% percent or -6.50 point.The Nasdaq Futures is trading at 8,670.38 with a loss of -0.04%  percent or -3.12 point.
FRIDAY'S FACTORS AND EVENTS
the S&P 500 and Nasdaq Composite indexes, the gains tend to be even richer than those of their blue-chip counterpart.
The S&P 500 SPX, +0.45% tends to ring up an average annual gain of 11.2% when it finishes the preceding year with an advance of at least 20%, and gains 83% of the time, according to the data team. The S&P 500 boasts an annual gain of 27.9%, with about two weeks left in the calendar year.
To be sure, past results are no indication of future returns, but recent statistics about stock-market performance have been fairly accurate. Notably, one that forecast that the Dow and S&P 500 were guaranteed to rise at least another 5% on average in the next two months based on a statistical trend pegged to strong returns at the end of October for the main benchmarks has held up.
THURSDAYS'S ACTIVITY
For the day the Dow is trading at 28,376.96  up with +0.49% percent or  +137.68 point. The S&P 500 is trading at 3,205.37 up with 0.45% percent or +14.23 point. The Nasdaq Composite is trading at 8,887.22 up with +0.67% percent or +59.48  point.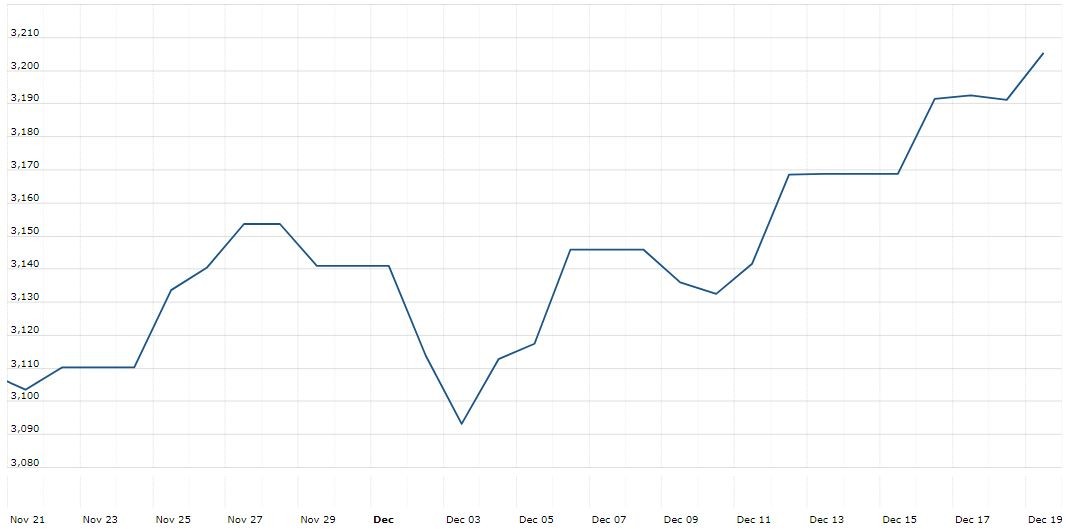 Other leading market index closes included the small-cap Russell 2000 Index closed at 1,667.09 up with +0.32%  percent or +5.36 point; the S&P 600 Small-Cap Index closed at 1,022.44  up with +0.29% percent or +2.91 point; the S&P 400 Mid-Cap Index closed at 2,054.31 up with +0.40% percent or +8.16   point; the S&P 100 Index closed at 1,429.91 up with +0.48% percent or +6.83 point; the Russell 3000 Index closed at 1,878.65 up with +0.45% percent or +8.36 point; the Russell 1000 Index closed at 1,770.59 up with +0.46% or +8.03 point.
In other parts of world, Japan's Nikkei 225 is trading at 23,816.63 with a loss of –0.20% percent or -48.22 point. Hong Kong's Hang Seng is trading at 27,817.98  up with +0.063% percent or +17.49 point. China's Shanghai Composite is trading at 3,004.94  with a loss of –0.40% percent or –12.13  point. India's BSE Sensex is trading at 41,700.62 up with +0.064% percent or +26.70 point at 12:15 PM.Germany's DAX is trading at 13,306.77  UP with +0.72% percent or +94.81 point. France's CAC 40 is trading at 6,011.66  up  with +0.66% percent or +39.39 point. The Stoxx Europe 600 is trading at 417.35  up with +0.55% percent or +2.28 point.