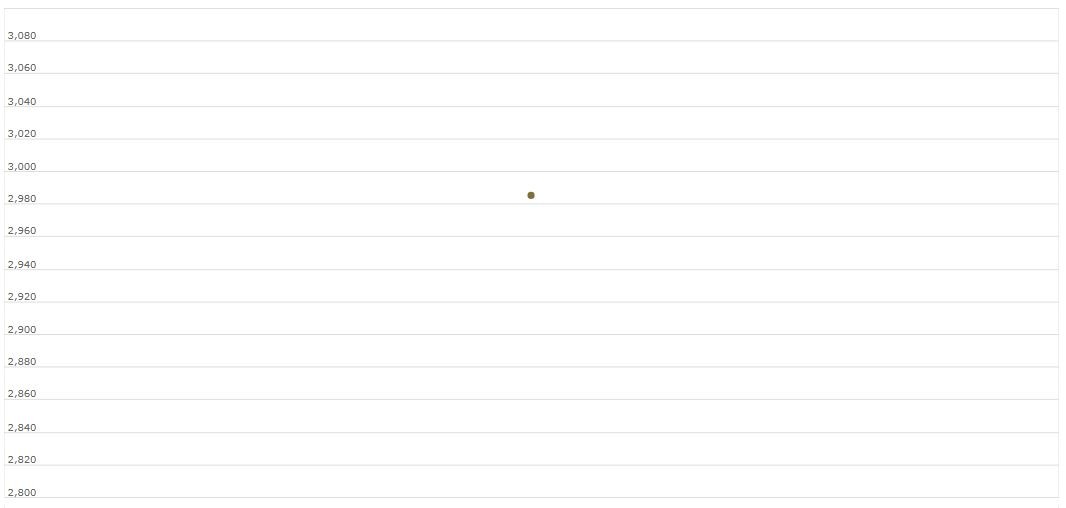 US PRE MARKET
The S&P 500 Futures is trading at 2,997.88  up  with +0.28% percent or +8.38 point. Other U.S. stock futures higher in pre-market trading for  July 23. The Dow Futures is trading at 27,258.50 up with +0.30% percent or +81.50 point. The Nasdaq Futures is trading at 7,956.38 up with +0.40% percent or +31.75 point.
TUESDAY'S FACTORS AND EVENTS
Market focus is largely attuned to central banks, with the ECB monetary policy meeting coming up on Thursday ahead of the U.S. Federal Reserve's Federal Open Markets Committee (FOMC) meeting next week.
Traders are waiting to see whether European policymakers will lower a key deposit rate by 10 basis points in order to mitigate risk of global trade tensions and sub-par regional inflation.
Draghi suggested in a speech in Sintra last month that further stimulus may be necessary for the euro zone, while investors stateside have been processing mixed messages from senior figures at the Fed.
U.S. economic data will also be in focus on Tuesday, with May's Federal Housing Finance Agency House Price Index (HPI) due at 9:00 a.m. ET and June's existing home sales figures set for release at 10:00 a.m. ET.
MONDAY'S ACTIVITY
For the day the Dow is trading at 27,171.90   up with +0.065% percent or +17.70 point. The S&P 500 is trading at 2,985.03 up with +0.28% percent or +8.42 point. The Nasdaq Composite is trading at 8,204.14 up  with +0.71% percent or +57.65 point.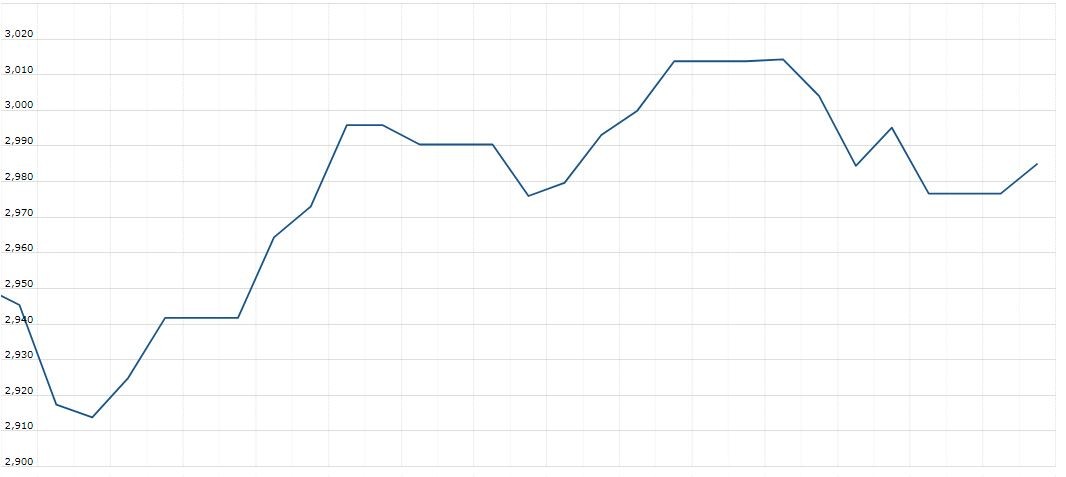 Other leading market index closes included the small-cap Russell 2000 Index closed at 1,544.78   with a loss of -0.20% percent or -3.11 point; the S&P 600 Small-Cap Index closed at 938.25 with a loss of -0.23% percent or -2.19 point; the S&P 400 Mid-Cap Index closed at 1,935.64   with a loss of -0.091% percent or -1.76 point; the S&P 100 Index closed at 1,320.12 up with +0.36% percent or +4.70 point; the Russell 3000 Index closed at 1,753.66  up with +0.24% percent or +4.16 point; the Russell 1000 Index closed at 1,653.64  up with +0.27% or +4.44 point.
In overnight trading in the Eastern Hemisphere, In other parts of world, Japan's Nikkei 225 is trading at 21,620.88   up with +0.95% percent or +204.09 point. Hong Kong's Hang Seng is trading at 28,474.12  up with +0.36% percent or +102.86 point. China's Shanghai Composite is trading at 2,899.94 up with +0.45% percent or +12.97 point. India's BSE Sensex is trading at 38,522.36  up with +0.13% percent or +48.71 point at 12:15 PM.The FTSE 100 is trading at 7,553.32  up with +0.51% percent or +38.39 point. Germany's DAX is trading at 12,476.75   up with  +1.52% percent or +187.35 point. France's CAC 40 is trading at 5,608.98  up with +41.97 percent or +10.32 point. The Stoxx Europe 600 is trading at 391.14   up with +0.88% percent or +3.38 point.